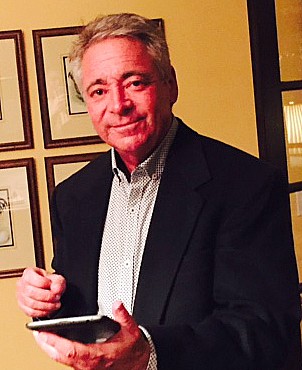 When a business is running the way it is supposed to, there are many facets that the world never sees…the people who are instrumental in making it run…making it possible for the big moments. Last week, I had the privilege to study and work with one of the world's leading marketing gurus, Seth Godin. When I learned that I had been selected among 79 others, I was, truthfully, shocked. Who was I?
To be chosen, was, to me a bigger deal than I imagined I might be able to enjoy. Leaving even for four days at the beginning of the busiest time of the year for our company was daunting.  Then there was my concern about the additional workload with my absence that would be put on my coworkers. My partner, Sandy, was already burning it at both ends.  Then there is my friend and CFO, Lewis. Only with Lewis I wasn't leaving him behind during tax season. I was asking him to come with me.
I've known Lewis for almost 30 years and in that time I've known him there is one time of year that is "no man's land."  Tax season.  It is a high pressure, little-to-no sleep time that cannot be fully comprehended unless it has been lived. In spite of this, Lewis, with his inimitable determination to support, agreed to join me at the weekend. No one was more surprised than I was that he agreed to not only go on the weekend, but to actively participate in all the details that came with it. The tuition, the air fare, the hotel and food in NYC was no small nut to crack, but Lewis saw this has an investment in our future, mine, his and the company's.
Had it been left up to me, and this is the hard part to share, I would not have gone. I felt I lacked all of the things that I needed to pull the trigger, not the least of which was confidence. Entrepreneurs are often thought of as being well stocked with self-confidence.  I think it would be more accurate to say in my case that I have confidence in the brands I manage and the people with whom I work. Until this weekend, I had never forced myself to have confidence in me.
Again, enter Lewis. Unfailingly he has believed in who I am and what I do and many times, during the weekend, he was right by my side, making sure I was getting all I could from the many lessons that were there to be learned. Loyalty and support like this doesn't come along often and while Lewis doesn't need the homage, I am giving it to him, just to make sure he knows how vital his role is and has been in me being my best self and for our company to grow into the next very important phase.
Thank you, Lewis. Thank you.